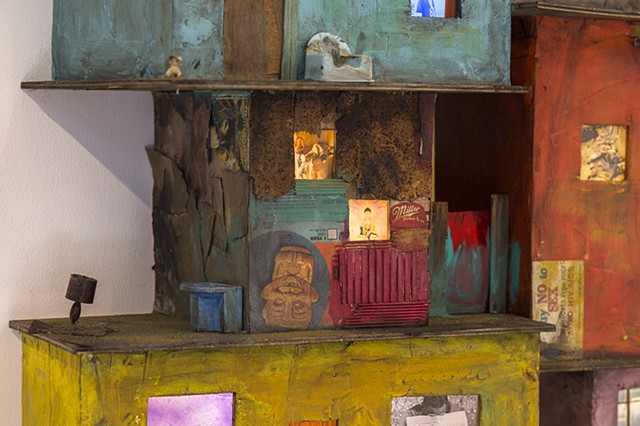 Eight More Shacks
wood, inkjet prints, paint, lights, lcd screens, media players, speakers, transformer
42 x 29 x 10"
2018
XIII Bienal de la Habana. Matanzas
"INTERMITTENT RIVERS" led by the Dr. María Magdalena Campos-Pons
With curatorial advisors Selene Wendt, Octavio Zaya, and Salah Hassan
April 16 - May 16, 2019.
Artists include Carrie Mae Weems, Julie Mehretu, Olu Oguibe, Mel Edwards, Simone Leigh, Marila Dardot, Paul Stephen Benjamin, Torben Giehler, and Dawit Petros, among others.