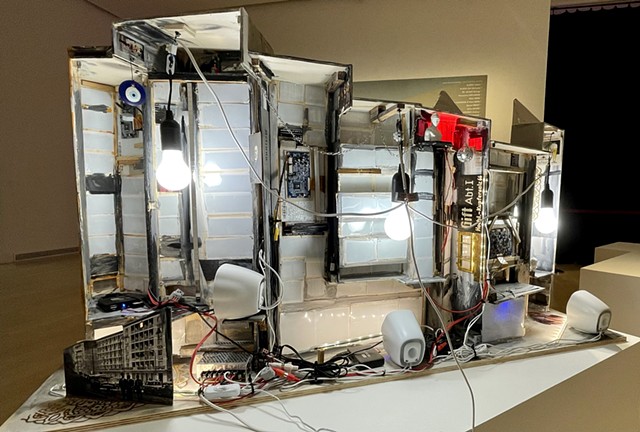 Sozialwohnungen Admiralstrasse
Wood, paint, plaster, plastic, fake landscaping, lights, media players, lcd screens, speakers, transformer
78 x 137 x 40 cm
2021
This is a sculpture of the Brutalist social housing complex down the street from me, in Berlin. The back is open, and is decorated and painted.
This is a view of the back.
In May 2012, tenants of this social housing complex in Kottbusser Tor (Berlin) were told to either pay a rent increase or move out. The private companies Hermes and GSW, which had received subsidies to provide affordable housing, continually raised the rents as the city reduced subsidies. The neighbors organized into a group called Kotti & Co,
eventually causing the municipal housing company Gewobag to acquire the building, saving the tenants from eviction and steep rent raises.